The theme of this room's interior is "RELAX"
It is a space that embodies the relaxing atmosphere of a southern island.
Area:
Room (interior): 79.3 sqm; balcony: 21.4 sqm
Accommodates:
Up to four guests (*)
Bed types:
One King beds (182cm wide, 195cm long, 48cm high)
Two semi-double beds (122cm wide, 195cm long, 48cm high)
Amenity:
Details are on the ROOM page.
View:
You can enjoy the grand view of the ocean both from the guest room on the second floor and rooftop, although houses and apartments are also a little visible from the livingroom.
Parking:
Up to three vehicles
Rooftop:
jacuzzi, BBQ possible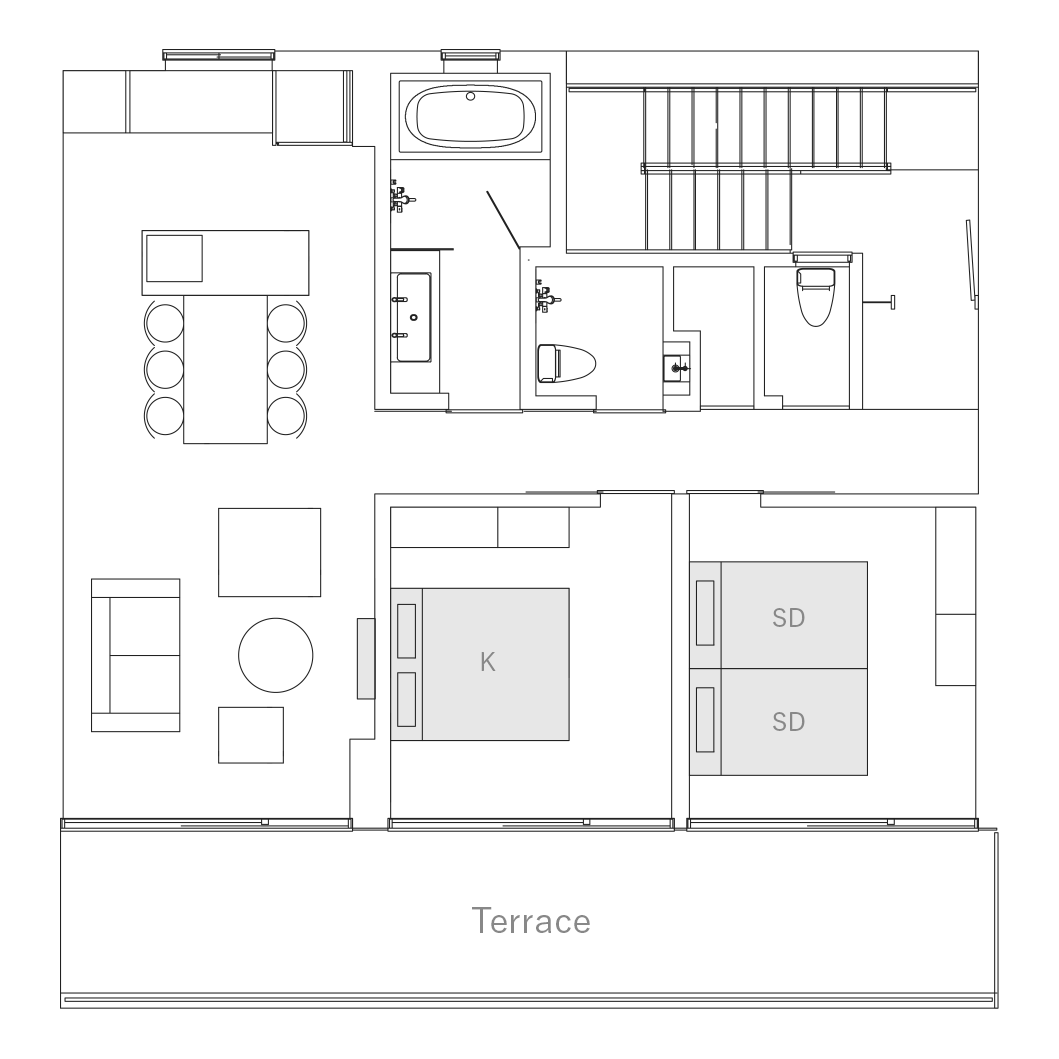 NOTICE
* The room capacity is 4 people but, additional children elementary-aged students and below can stay for 2 people.
* In-room living sink area is available as a kitchenette. It may take some time to ventilate the dishes that produce a lot of smoke indoors, or if they are cooked seriously.
* Smoking is prohibited anywhere inside the hotel.
* It is essential to wear a swimsuit when using the whirlpool bath. Please bring your own swimsuit.
Since there are residences in the nearby area, the BBQ and whirlpool bath on the rooftop are available until 20:00.